Discussion Starter
·
#1
·
This is a little Mulie I took up in Montana a couple years ago, it was shot over by Dillon. I grew up in Montana but now reside in Las Vegas, I get up there for one week a year to hunt and I was running out of time about to have to head home and this little guy stepped out and I wanted some meat in the freezer! ( I will probably catch it for shooting Bambi, but when push comes to shove I am going to put some venison in the freezer!) 650 yards with the Barrett model 99 50 BMG, hit him right in the throat and ruined no meat....awesome!!!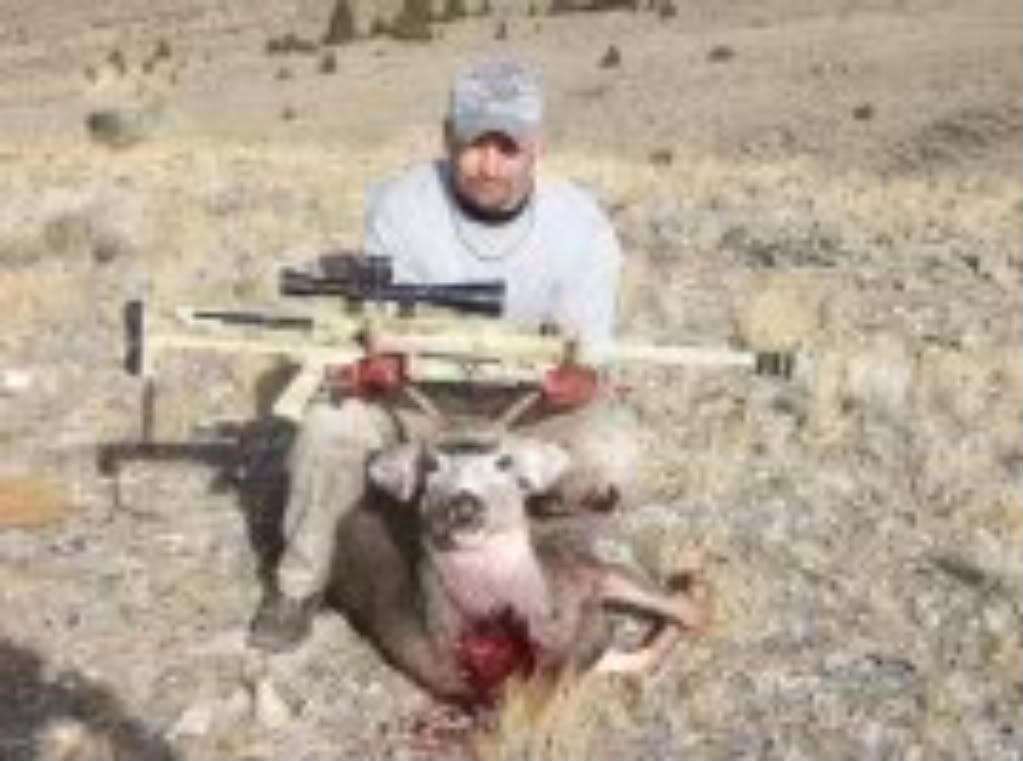 This is a Nevada Mulie, I took up near Pioche Nevada (between Pioche and Ely) Had my Peterbilt service truck up there...the ultimate hunting buggy, hung the deer from my boom to skin it!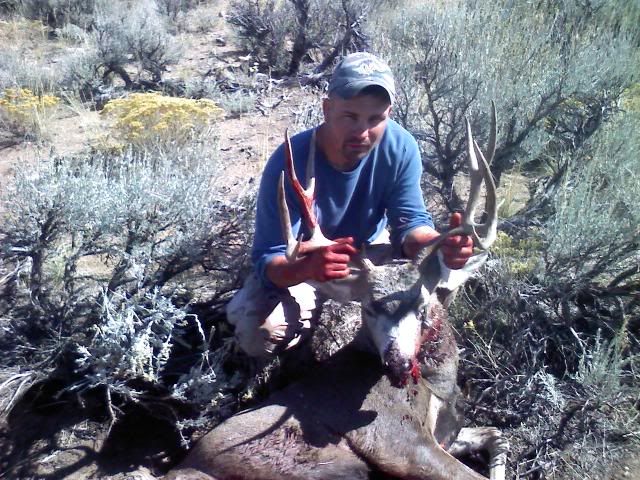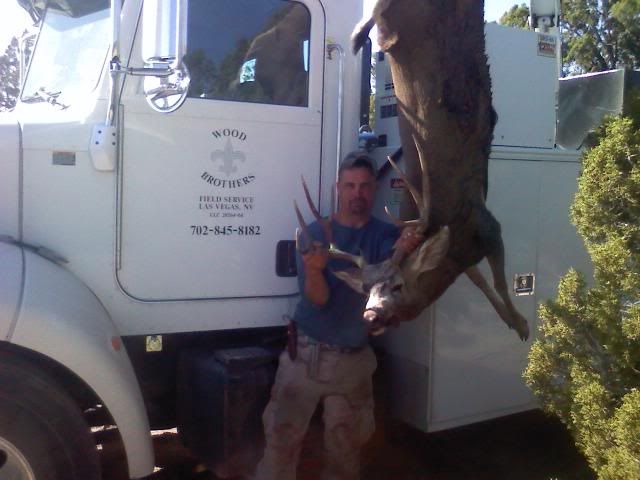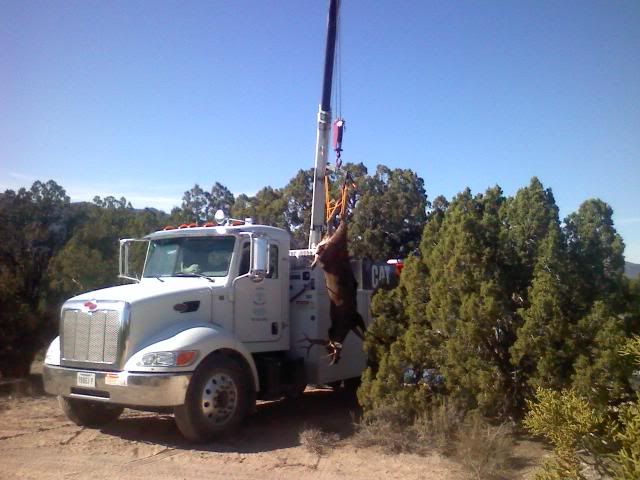 The truck definitely drew some attention from the fish and game! Lmao, opening morning I drove it up a Jeep trail and parked and had hiked out on the side of a ridge in the timberline, I was about a mile from the truck but still within line of sight of it, a game warden pulled up to my truck, got out and walked all the way around it before moving on! Probably the first Peterbilt up that road I would guess!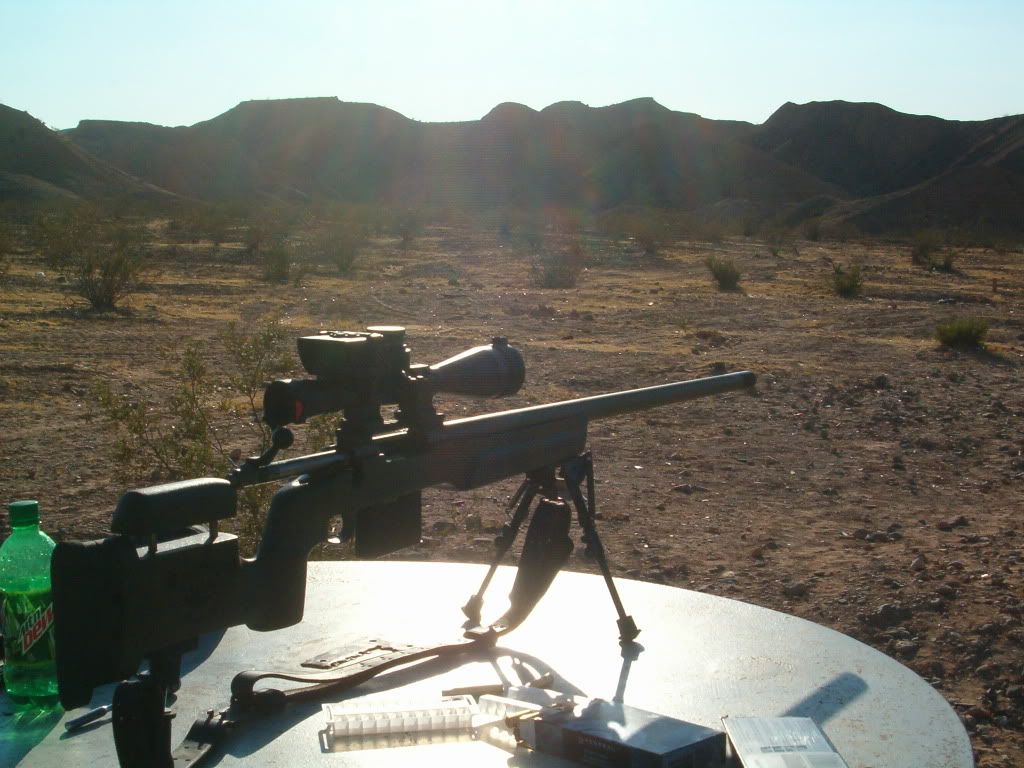 This is the rifle I had planned on using if I got the opportunity, it is a model 721 Remmington with a 30" Hart Barrel and a custom brake, 1.250" at the reciever tapering to 1.00" at the end (heavy sob) I ended up in some really thick sage brush and dropped this guy at 50 yards with a lever action 30/30. (Maybe shouldnt be on the long range hunting thread...it was my intent to use my heavy ass .270 and take one from distance, circumstances and terrain dictated otherwise) You cant beat an old marlin 30/30 for a brush gun!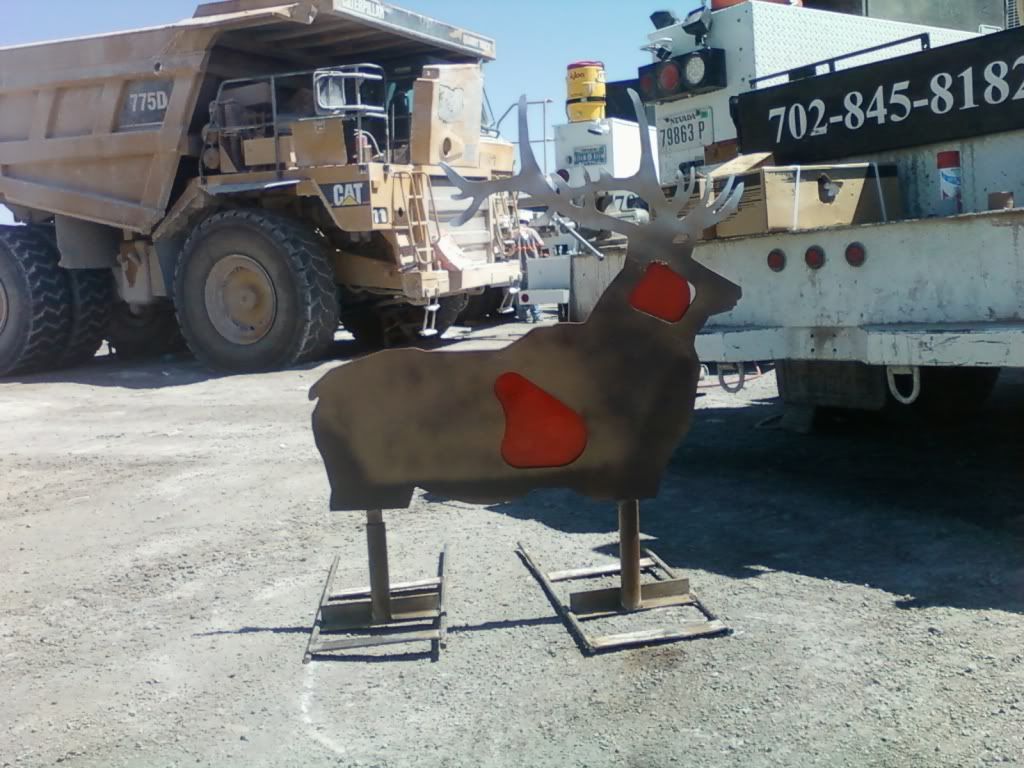 Here is my AR 500 elk target that we practice our Long Range Elk kills with! My buddy down here has a confirmed hit at one mile with his Barrett on the elk (the elk is approximately 16" from belly to back and 36" long) Awesome shot. I also had a first round hit at a mile that day but on a different target, a 36"x36" steel plate....we were both shooting model 99 barretts....awesome weapon!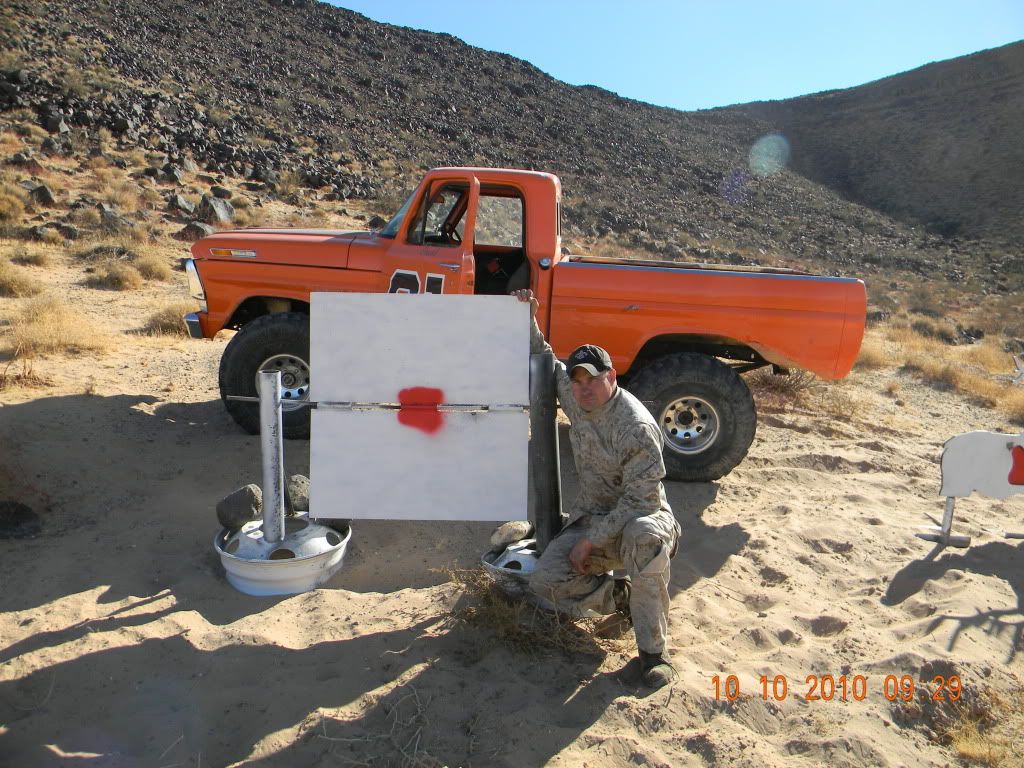 That was my First Round Hit @ 1 mile with the fifty BMG!!! That was an awesome moment for me!