Discussion Starter
·
#1
·
Snuck out to the range several months back and enjoyed a few hours of shooting with no wind and great conditions. First off, I shot my 700 SPS-Varmint in .308 a little more and really am getting it dialed in. Today I was shooting Winchester 150 gr. Pointed Soft Point loads. I will have to buy a box of a little better ammo and see how much I can tighten up these patterns. These are all at 100 Yds.
The Rifle:
First grouping had me hitting a tad to the left. I shot the two that are almost touching and adjusted to the right. Next was the bullseye.
So then I moved to another target on the same cardboard and was very pleased with this pattern:
I also shot my deer rifle of the last 11 seasons, a Rem. 700 ADL in .308 as well. I shot the same Winchester ammo as above @ 100 Yds. First 3 were a little left, so I adjusted it over a tad as well, and again was very pleased. The final 3 were 2" high @ 100 yds, and I like to leave it setup like that.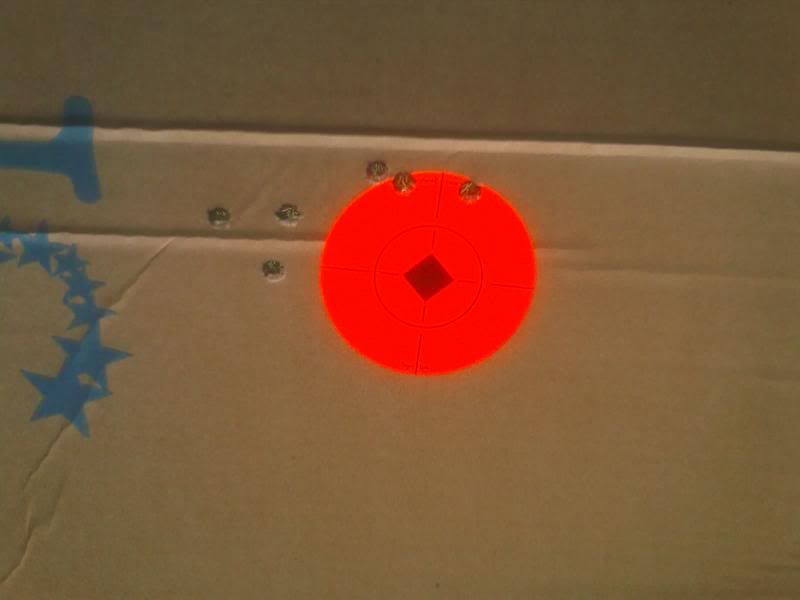 Since this 'range report' I have dialed the SPS-V in a little more, and I will post those pictures as well, but I wanted to share this report from a while back.