Discussion Starter
·
#1
·
Didnt go as planed because wind picked up to about 15-25 MPH. Down in the valley from what you can see in the pics is were I took about a 500 yard shot at a yote and my (from the top of my head) calculations were not right not ended shooting about 12" behind the yote.
but here is the lasted trip I went out on enjoy the pics (hopefully)
I had my S&W model 422 .22, My 6.8 SPC, and my Remington 700 SPS Tac
This was out around Indian Valley Reservoir (near Clear Lake area). One thing about this place is when its Close Quarter Combat style and all of a sudden you have to snipe a yote at 4-500 yards out. So I took out all the weapons for what ever the opportunity brings in
here are some pics.
This is me with my 6.8 SPC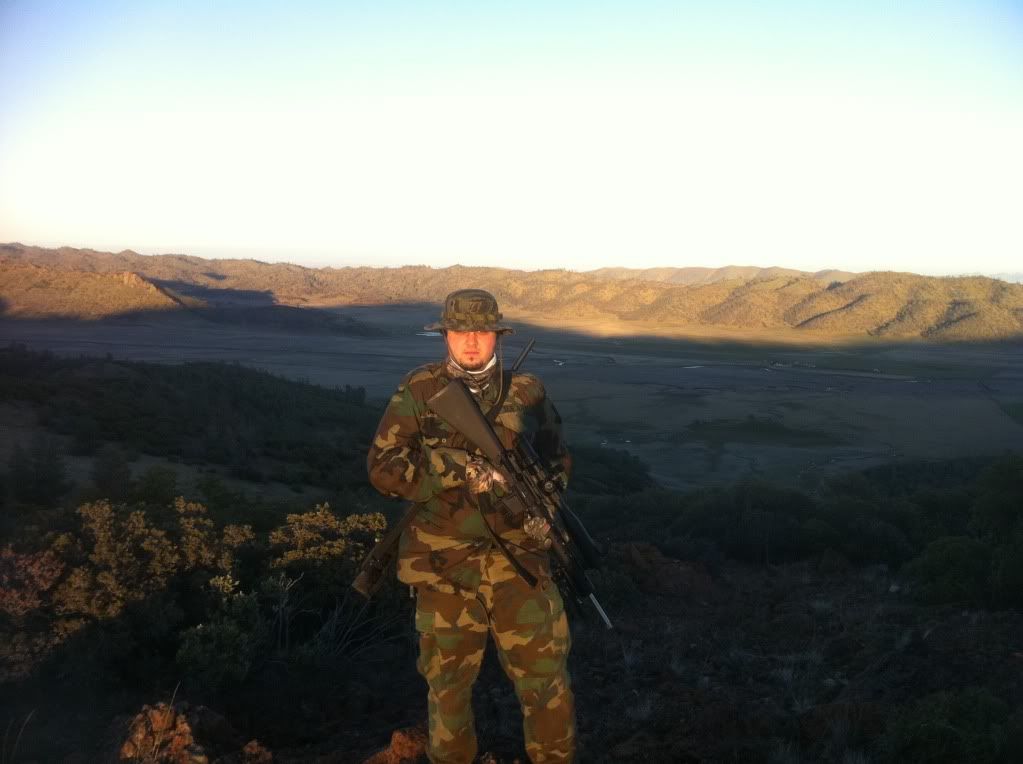 This is me with my Remmy 700
And here I'm checking out the valley down below.
Now here I gave my buddy a rifle so we can both check for any little yote movement we might spot