Discussion Starter
·
#1
·
This time it's a 1941 Long Branch built at the Long Branch Arsenal near Toronto Canada.
when I first got it it looked like this. Bubba had a little fun but mercifully he left the metal pretty much intact.
After a lot of scrounging online and some elbow grease it turned out like this.
It still needs some work and I have some parts that will need to be replaced with correct ones as they are found but it is much better.
A couple pictures of it with the Savage built Enfield I posted earlier.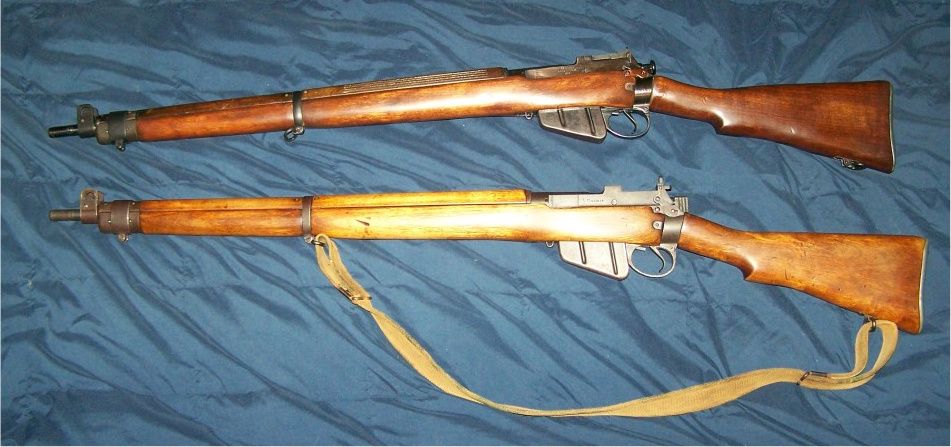 It's hard to see in the picture but the two rifles are not identical. the differences are a little deeper than the color of the stock.
The Long Branch was built in 1941 and is an early production No.4 Mk1.
the savage was built in 1943 and is a No.4 Mk1*. The * in the designation indicates that it is a later production rifle that in North American built Enfield No.4's means that it incorporated design changes to speed up production. British built rifles remained No.4 Mk1's with no * throughout the war.