stex shooter said:

I finally purchased a reloader. I got the RCBS Rock Chucker Supreme.
I am going to build a reloading bench within the next week or so. Could ya'll post some pictures of your benches and some specs as in length, height, width, and depth. Thanks for the help.
My bench happened to begin life as something else, but it works good for it's latest purpose. The specs are- 32" high, 45" wide, 26" deep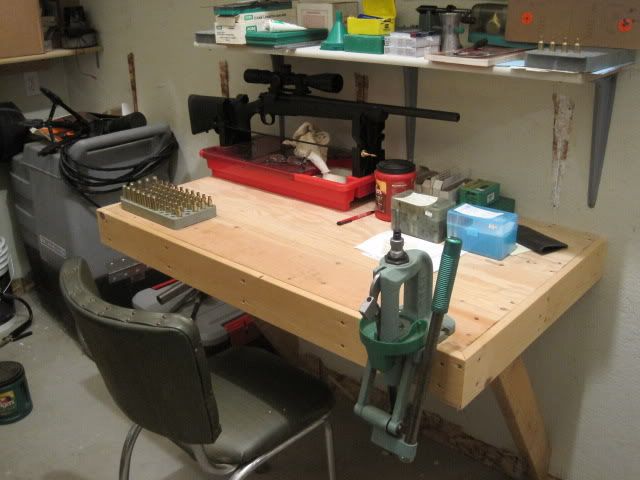 Mine is screwed to the wall and the angle braces keep the legs out of the way. Works good for me.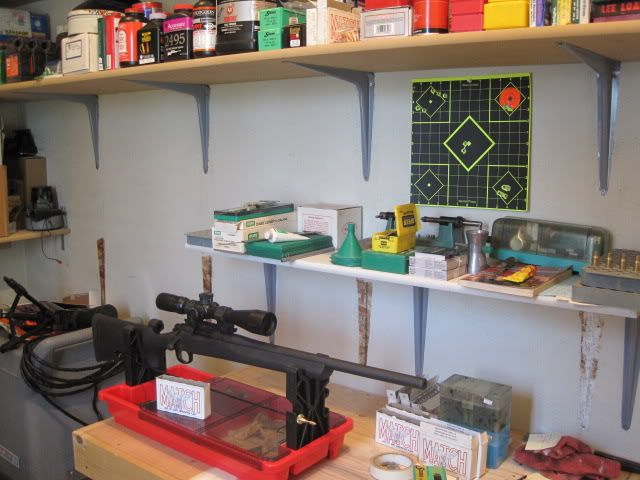 It made a good addition to my "man room".