Discussion Starter
·
#1
·
I have been working so much I don't have time to get out and shoot, but the upside is I have a little more toy money. So I bought a 700SPS-SS in .257 Weatherby, and an ADL-SS in 7-08.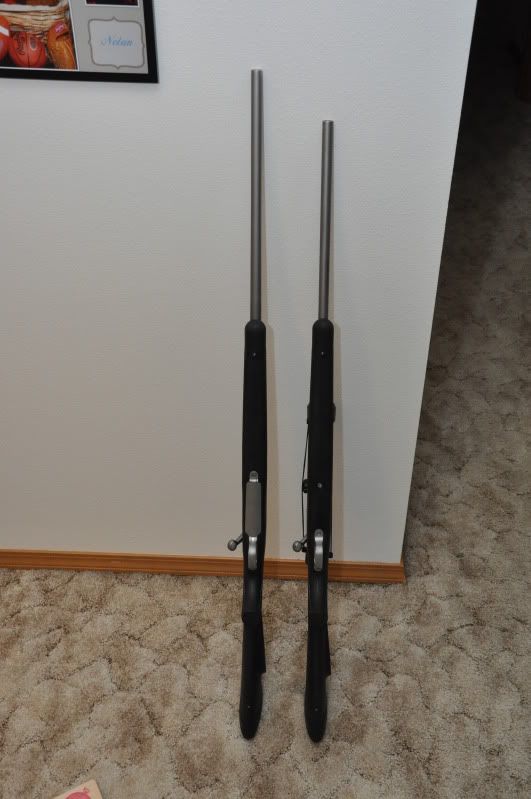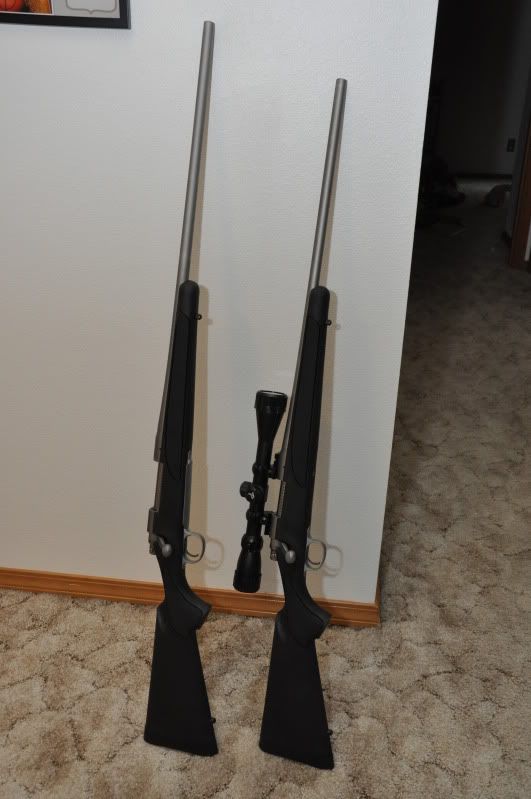 The 7-08 has a Remington-branded 3-9x (probably, since they have the same parent company) Bushnell scope on it, and the .257 will probably get a Zeiss Conquest 3-9 until I decide what I want to leave on it permanently, probably a Conquest 4.5-14x44 or a Leupold VX III 4.5-14x40. I haven't decided what I'm going to do with the scope on the 7-08. I may decide to just see how it works, with the idea of trying to make it cry 'uncle', or I may drop another Conquest 3-9 on it, or maybe a VX II 2-7 or 3-9 LR Duplex. I've decided I want to somewhat standardize my scope brands on Leupold or Euroscopes, so that means that the B&Ls and Bushnells will eventually go bye-bye.
I also ordered a McMillan McSwirly (Remington Classic) for the .257, and it should be showing up today or tomorrow. I don't remember what color combo I ordered, but I know it's a lot more subdued that the one I posted a pic of in the DIY section. Tans, browns and black, probably.