Discussion Starter
·
#1
·
Went to the range today to try out my first batch of reloads in my SPS Tactical .308. I was pretty happy with the results, considering this is my first try at reloading.
Hornady A-Max 168gr
Winchester brass
Federal Gold Medal Match primers
44 gr Reloder 15 (tried a couple 42gr load first - they grouped about 1.5")
15 mph winds 212deg from line of fire
100yds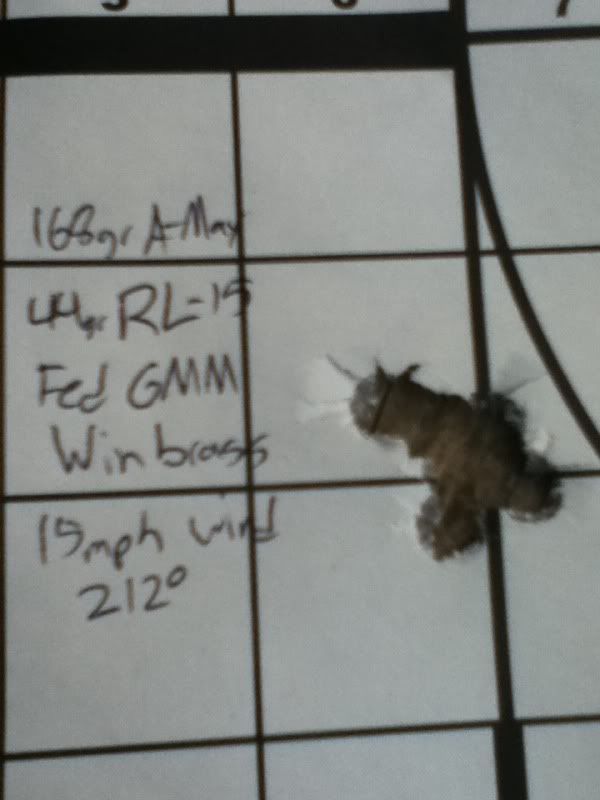 5 shot group a hair over .75 inches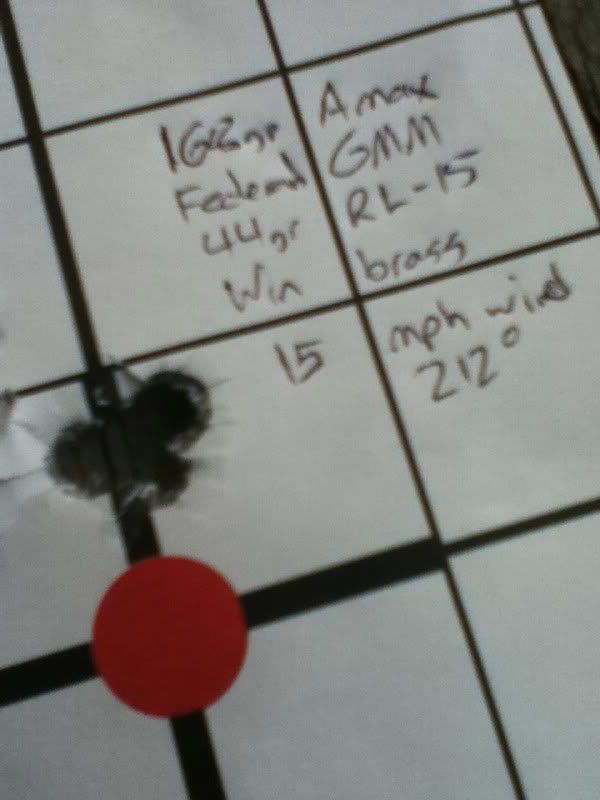 Don't know why it's upside down, but heres a 3 shot group that CTC measured close to .35"
RD