Discussion Starter
·
#1
·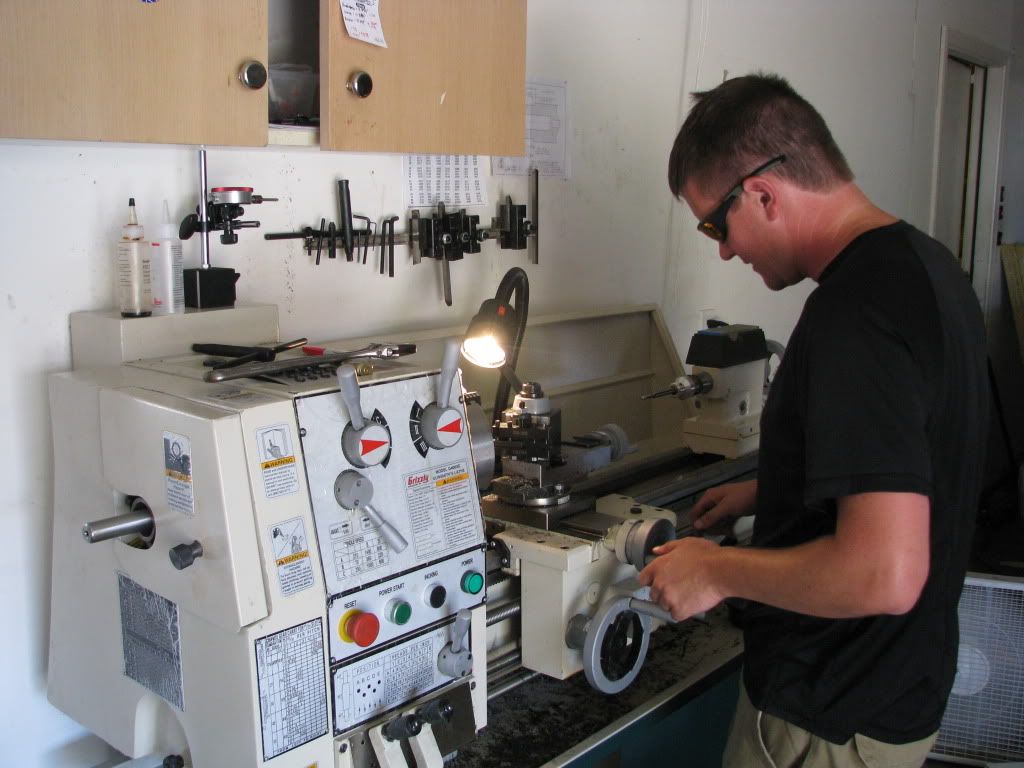 http://www.sincityprecision.com/a/A.../20_Grizzly-G4003-Gunsmiths-Lathe-Part-1.html
*Of course a big thank you to NyeCo. for letting us head out to his shop (incredible shop btw) for some hands on and direction from someone who knows what they are doing!
We recently decided to get a lathe and take on machining as a hobby so we could keep the team's match rifles up and running, and we also liked the prospect of eventually building new rifles for ourselves. The idea was to get to a point of being self sufficient and able to re-barrel/build team rifles when we needed them.

We started looking into metal lathes and were extremely taken back by the cost of a South Bend or Bridgeport. So, after more searching around we found Grizzly and began looking over the different models that they had available. We found a lot of good feedback and reviews on Gizzly's products and the cost fit within a budget we could manage. Once we got things figured out Dane ordered up a Grizzly G4003G metal lathe with the generous help of Mr. Shiraz Balolia himself, the owner of Grizzly Imports.