Discussion Starter
·
#1
·
Here's a pic of my rifle, next to my CZ 75B.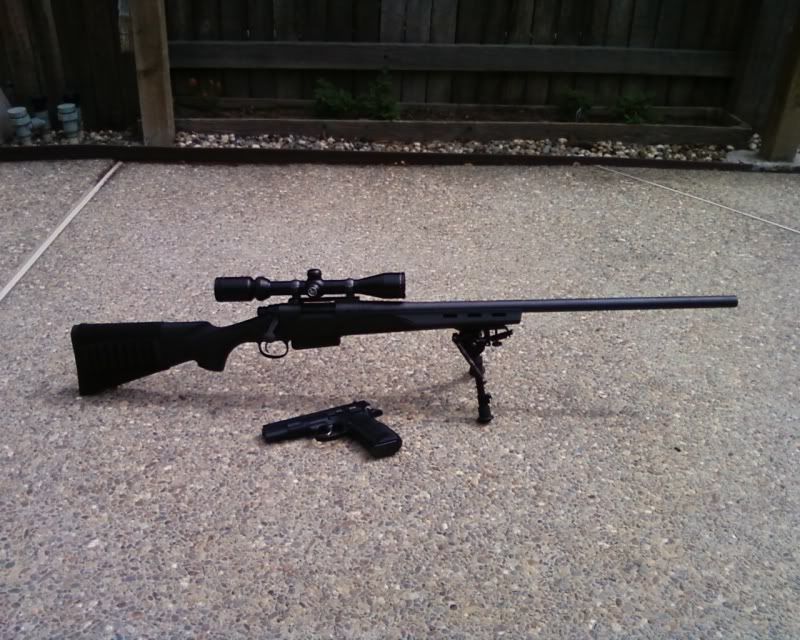 First off, I am completely new to precision shooting. For now, I am just using cheap hunting ammo, as the more expensive match grade ammo would probably be a waste of money at this point. I took it to the range on Friday to see how it shoots. Here's a picture at the 100 yard range.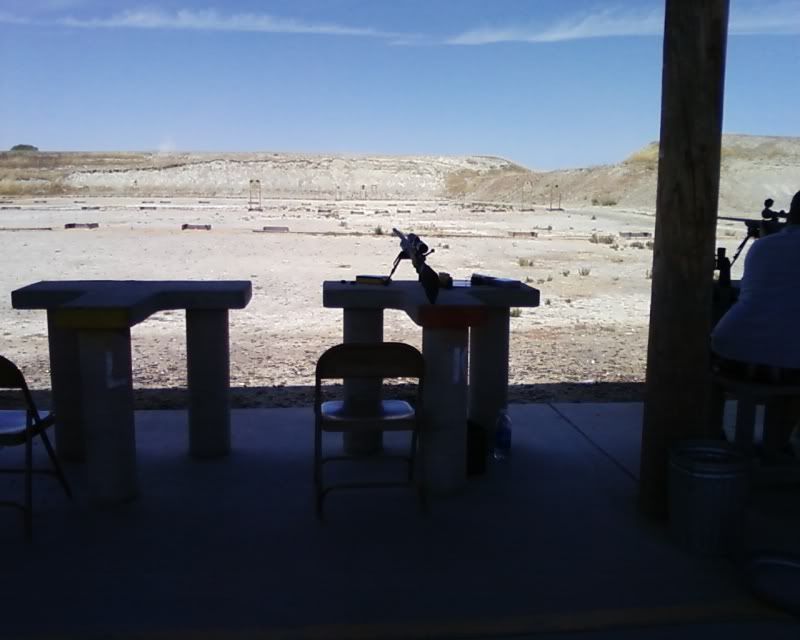 Here's a picture of some of my grouping at 100 yards. Groups A and B had some really nice 3 shot groups (unfortunately I was shooting five shot groups). Group C has one shot off paper that I marked.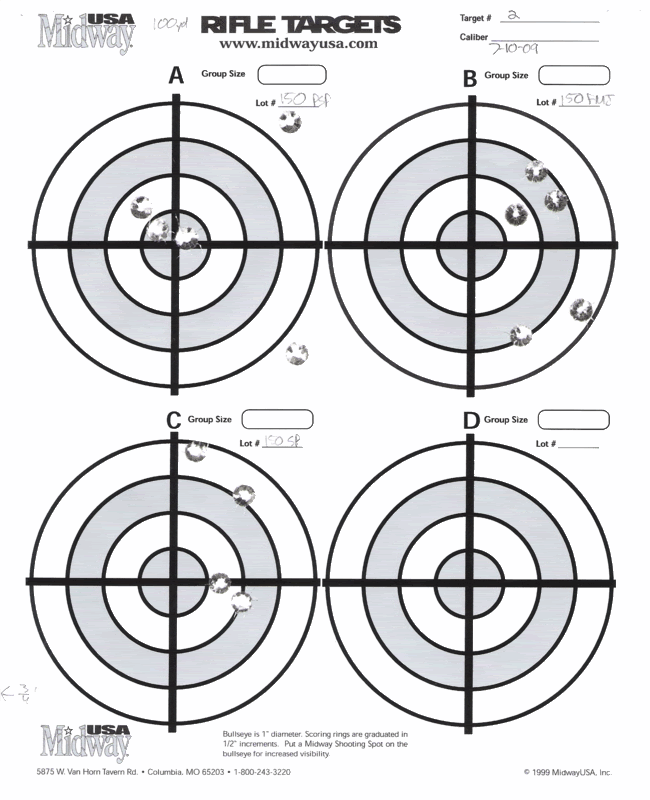 After a while, I decided to try 200 yards. Here's one of my targets from that distance. Just ignore that "group" on the left
and look at the group on the right that is circled and labeled group B. Given the distance, I think this was probably my best grouping of the day.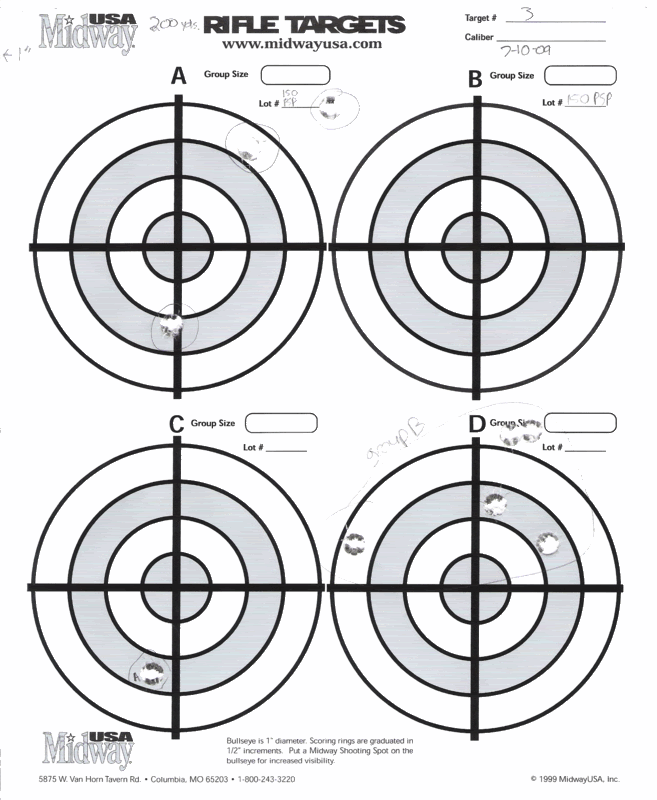 Overall, I am very happy with the results. I know my groupings will shrink as I get more experience and when I start using match grade ammo. I also know that I really need a new scope. The Vortex Crossfire scope that I have on there now doesn't have enough eye relief and would smack me in the nose almost every shot. This scope was meant to be temporary until I could afford something better anyway, but now I know that I need to pay extra special attention to eye relief when choosing a replacement. A B&C stock is also in the future for this rifle.