Discussion Starter
·
#1
·
Hi firstly here is my rifle. hardly anything special, though: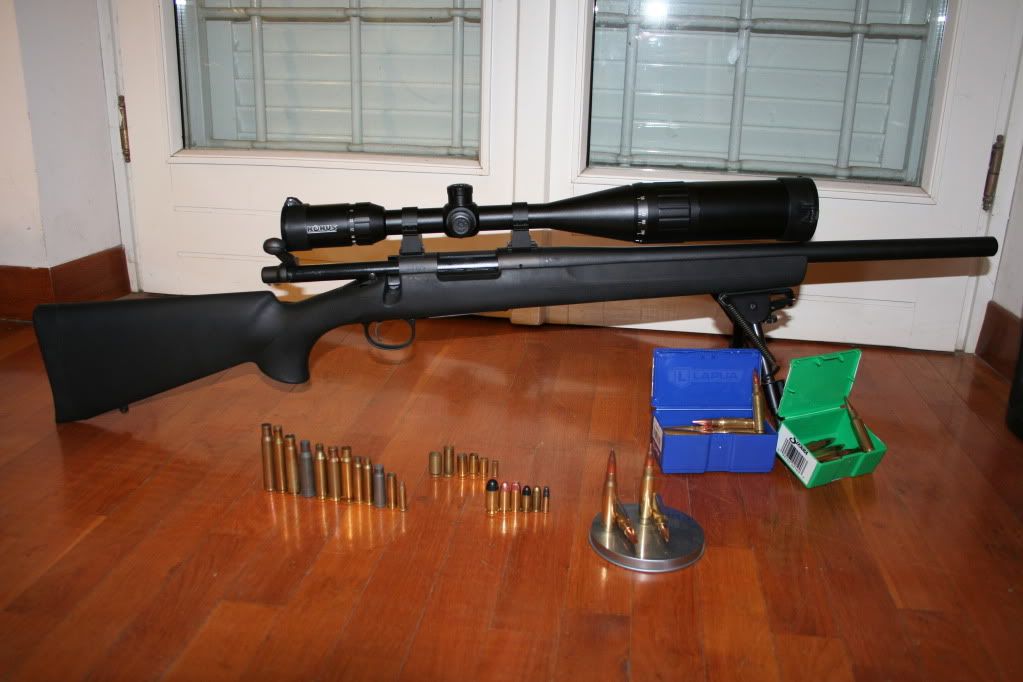 Ive been wandering about my action.. it seems to be less smoother than youtube videos make it look.
its especially hard to pull the bolt up to arm the firing pin. is it just my impression?
when i see videos like this one
http://www.youtube.com/watch?v=azCRVyMs2dI&feature=related
i get the idea that my bolt is a completely different story if i have the bipod fully extended the whole rifle will tilt slightly on the left pod before the bolt actually goes up.
also do any of you know how i can get a bell & carlson tactical medalist a5 stock sent to italy? eventually i would like to get this stock but i cant seem to find it anywhere here in italy, apart from already mounted to factory TTR's and midway italia, where it sells for a whopping 618 euro (870 bux)
stockystocks and brownells dont ship them here.
do you know any websites that sell firearms related stuff wolrdwide? brownells does, but when i queried them about the stock they sent me this:
Under our Department of State regulations all manufactures of gun parts shipping internationally must be registered with them. Failure to register constitutes that the merchandise can not be shipped.
Until the manufacture of the item(s) registers with our Department of State and advises us of their registration number, we simply can not ship their merchandise.
and after that a list of manufacturers that they are allowed to ship internationally. no B&C.
final question, are there any muzzle breaks for the tactical barrel that dont require threading?
thanks very much!