Discussion Starter
·
#1
·
For some reason, I pulled one shot out of every 3 shot group I attempted Sometimes it was the first shot, sometimes it was second, sometimes it was third.
The wind was horrible, and its been years since I shot a real rifle
I was impressed with the performance even with cheap Magtech ammo, but my hand loads were way more consistent. Heres the last two groups I shot, before heading out.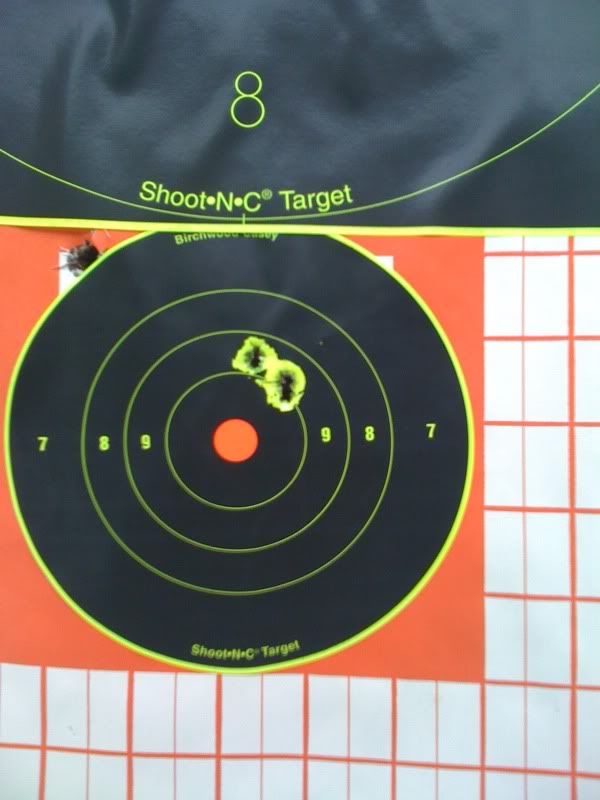 I didnt get to measure them, and my stomach has been killing me all day, so I just headed out. Cant wait to get some more range time with it, and see how bad of a shot I am at 200, 300+ Eventually Id like to start shooting at 600, but I think today made me realize how much practice I really need.