Discussion Starter
·
#1
·
www.stormtactical.com
I've always kept a dope book. I used a normal school note book and would document everything I could. Everything was hand written, I filled it with pictures and graphs to help me make 1st round hits. It worked pretty well for me, I feel I did a good job recording data.
Then I discovered Storm Tactical and checked out their data book system. I was impressed, I picked the modular book. The shooter can configure it how he wants using different pages. You can set up a book per rifle and really record some accurate data. The books have dedicated cards like "Cold Bore", "LR stationary target" , "Moving target" and others. It makes it very quick and easy to record very specific data that will aid you if you ever encounter that scenario again.
The book has helped how I organize the data as well, its fast and very easy to get to. With my note book my notes were scattered and I was always saying "hold on let me find it" while I flipped through page after page. You can move pages around so it works with YOUR logical order.
The books really help, once you have data from previous engagements you can always check your book and use the information to make that 1k yard 1st round hit!
I forgot to mention it has a write in the rain pages! Not that its a huge issue here in the desert but I spill stuff pretty often so its an advantage for me! lol
Check out his site, he has different version to cater to whatever the shooter prefers.
Here is my old note book with its fair share of coffee stains: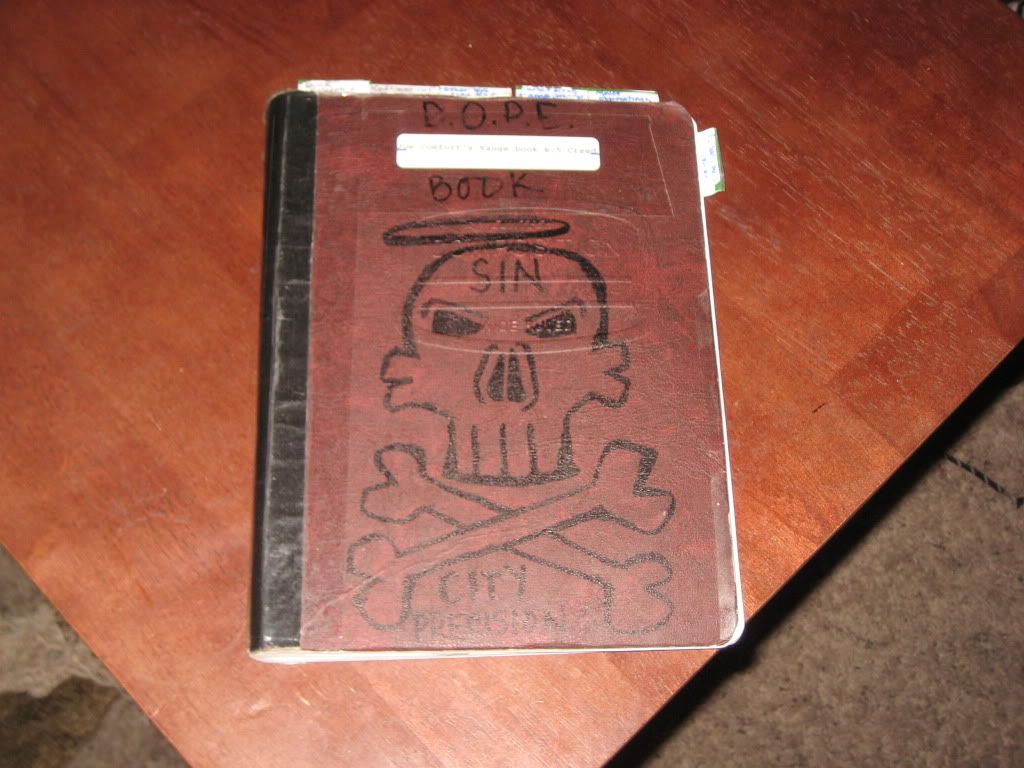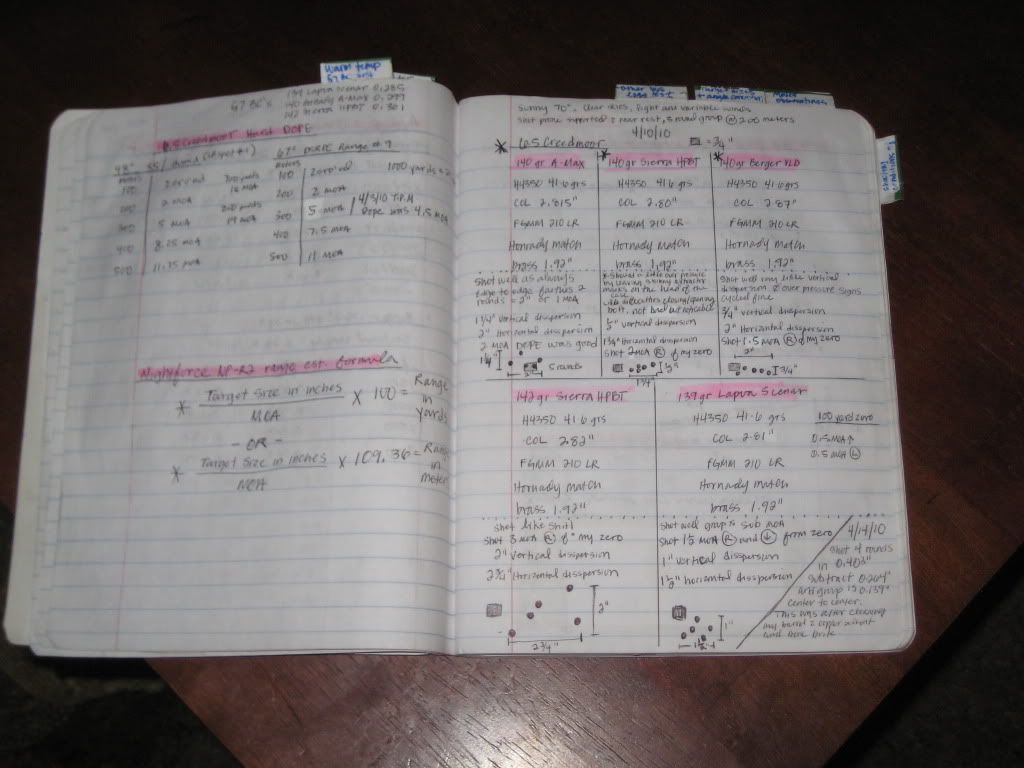 My Storm Tactical data book: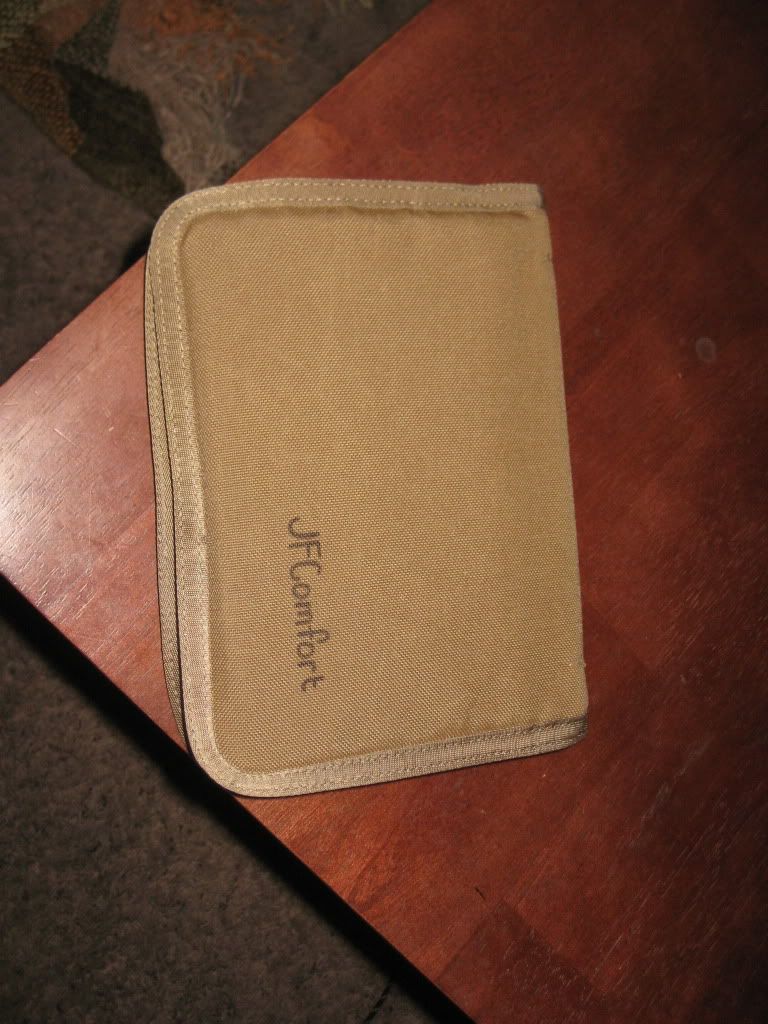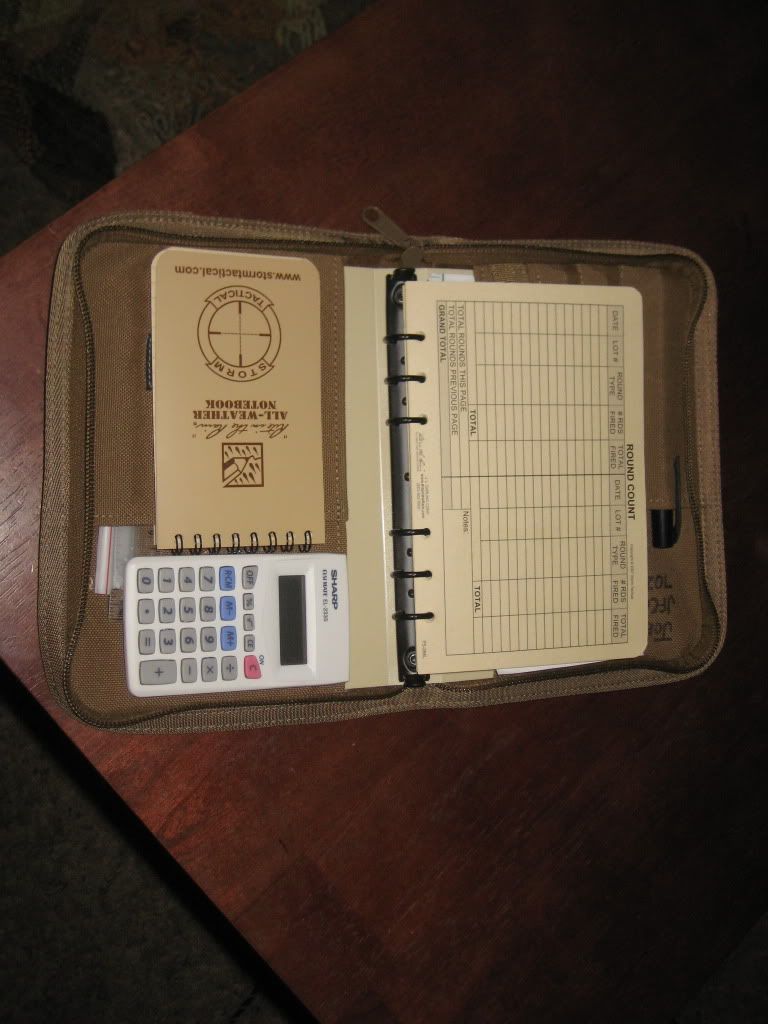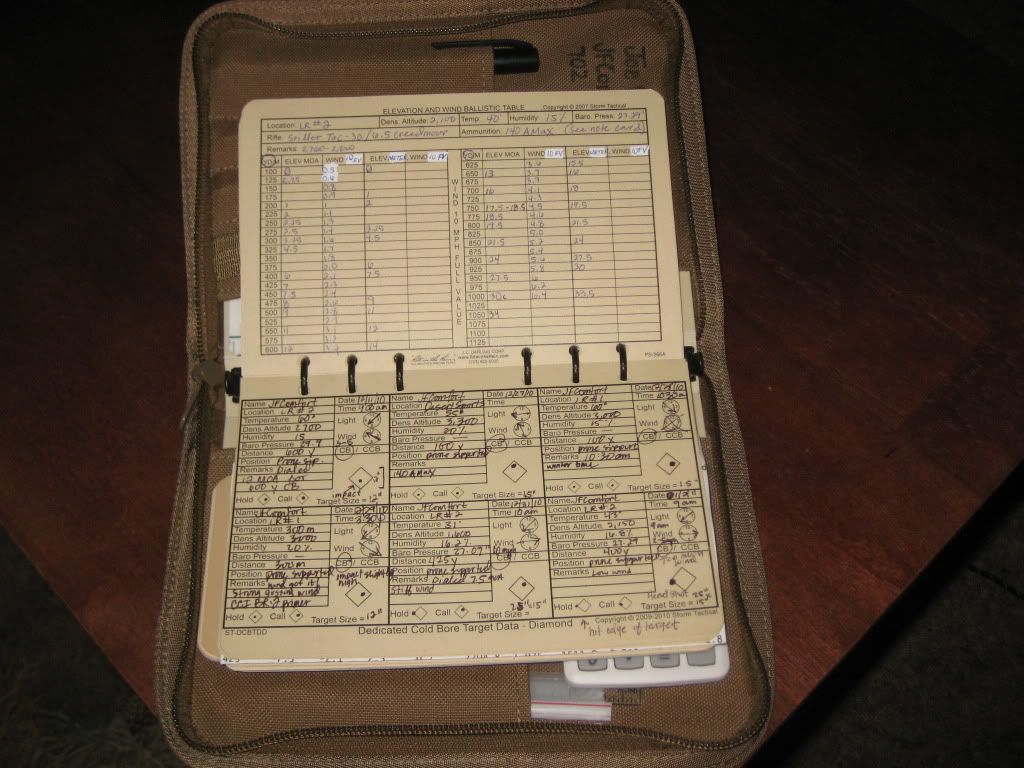 www.stormtactical.com