Discussion Starter
·
#1
·
Here are some pictures of this year's Montana hunt....came prepared for a long range kill....ended up taking down a nice bull at 300 yards with the 30.06....Had the Barrett staged on a ridge top overlooking a nice burn area....no takers!!!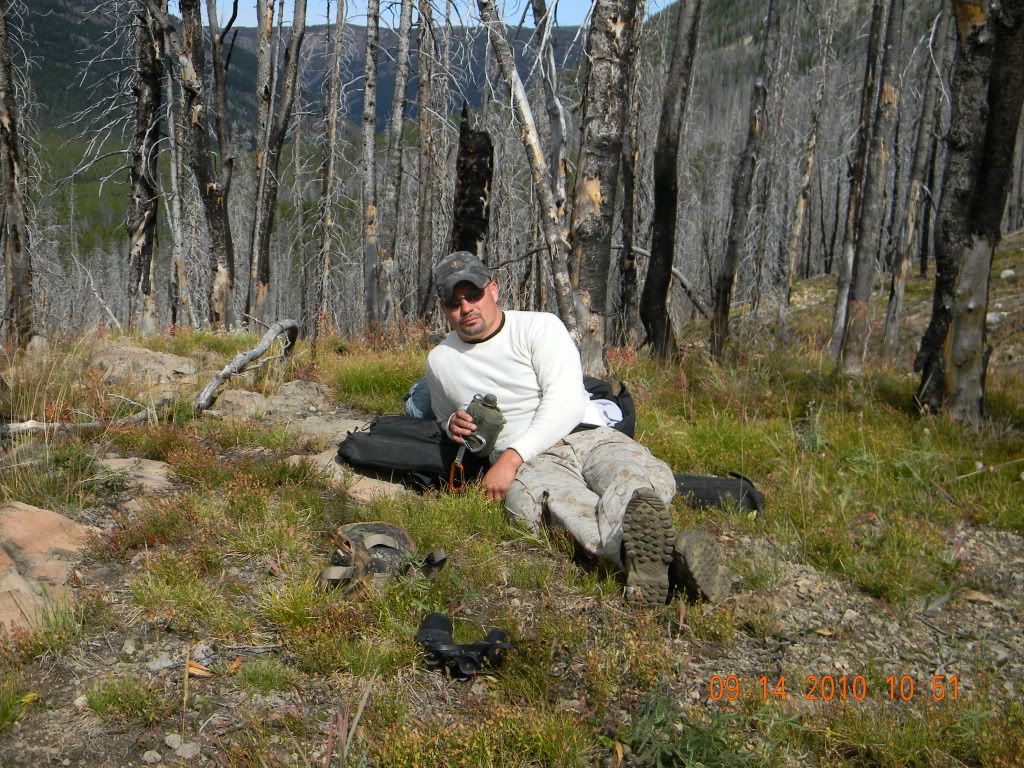 Humping the Fifty into position the day before the season opened! That was some steep rugged country....lost 15 pounds in a week!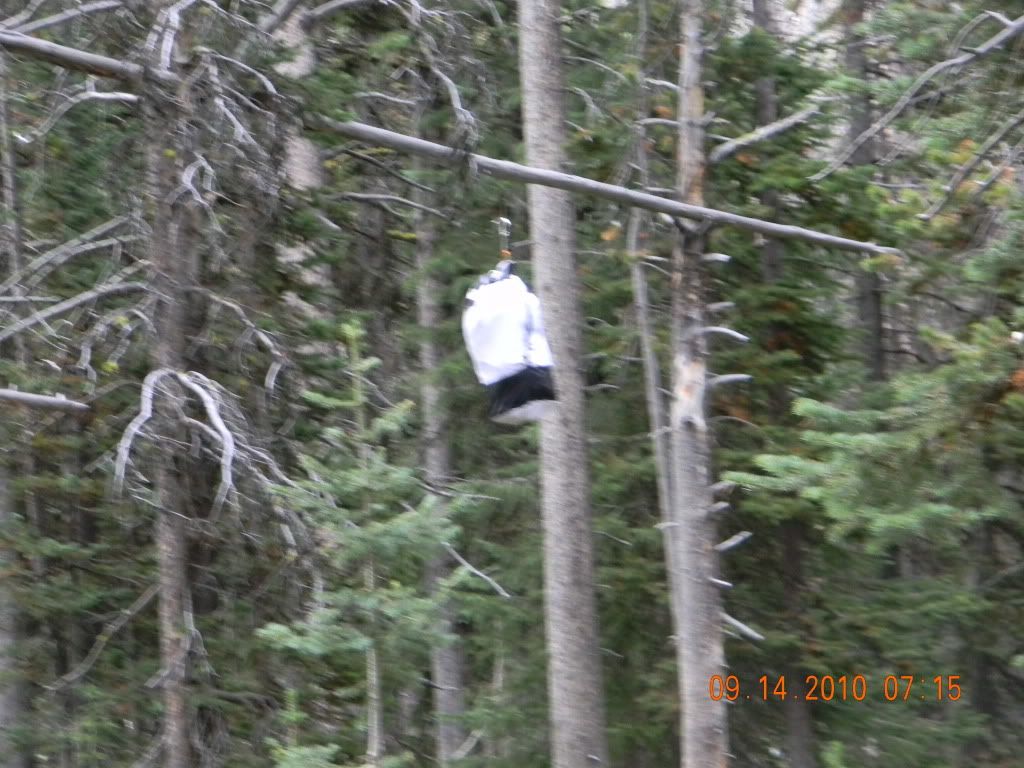 Food at camp hanging where the grizzlies couldnt get to it!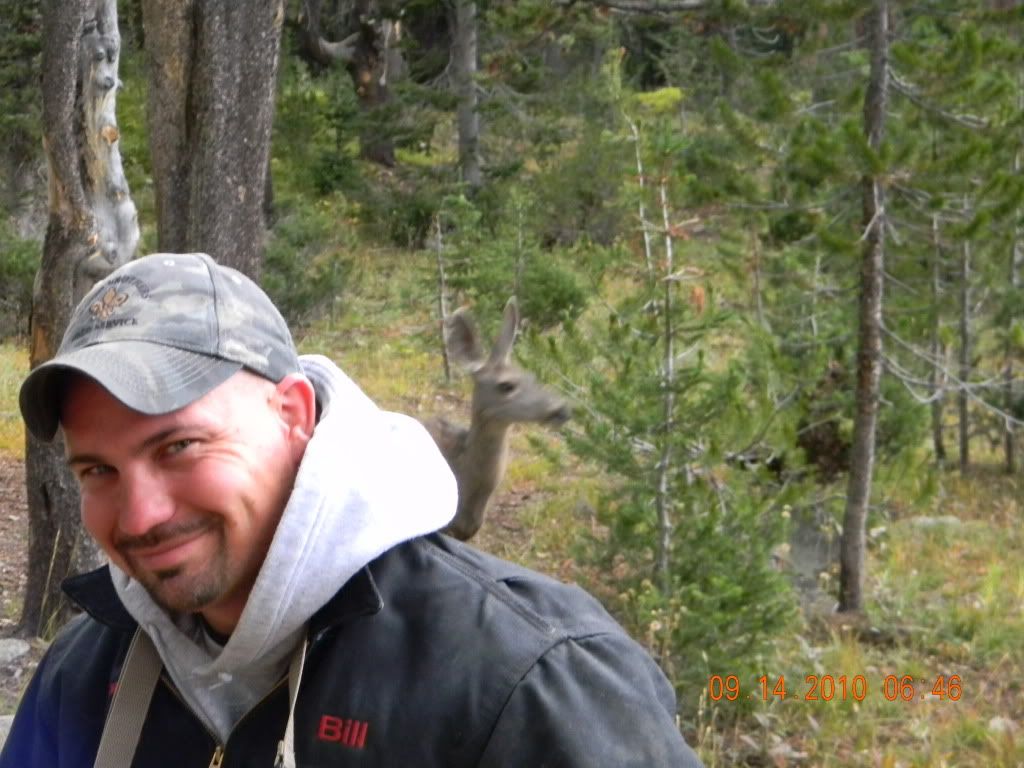 Our pet doe that hung out in camp with us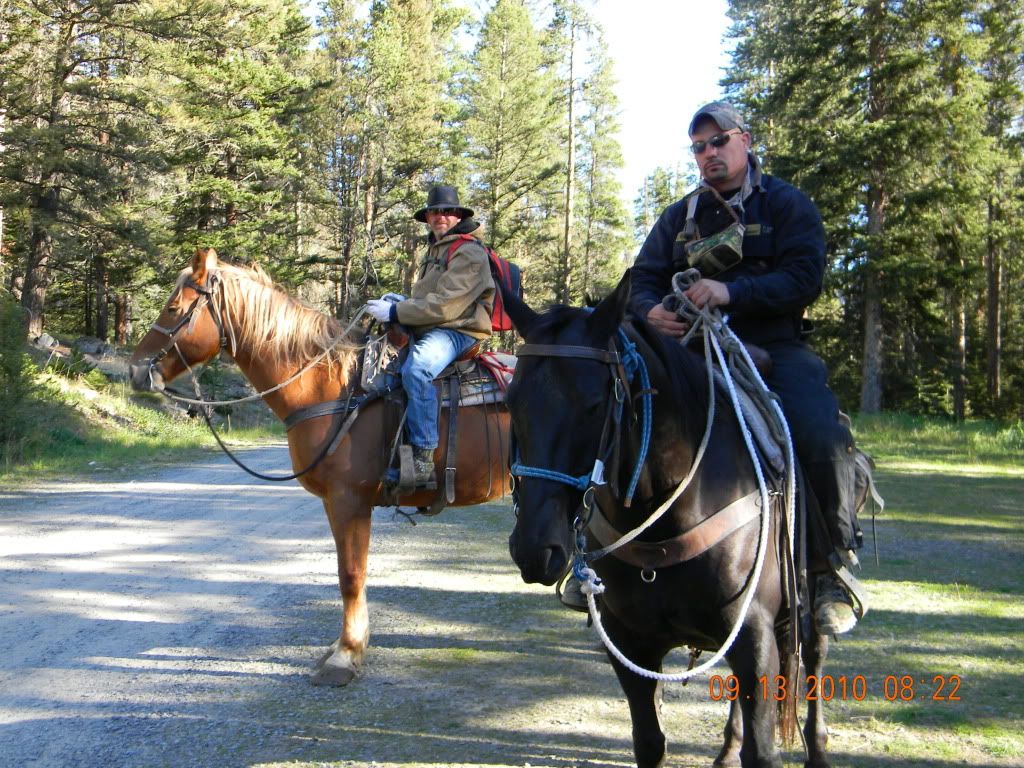 On our trusty steeds on the way in to camp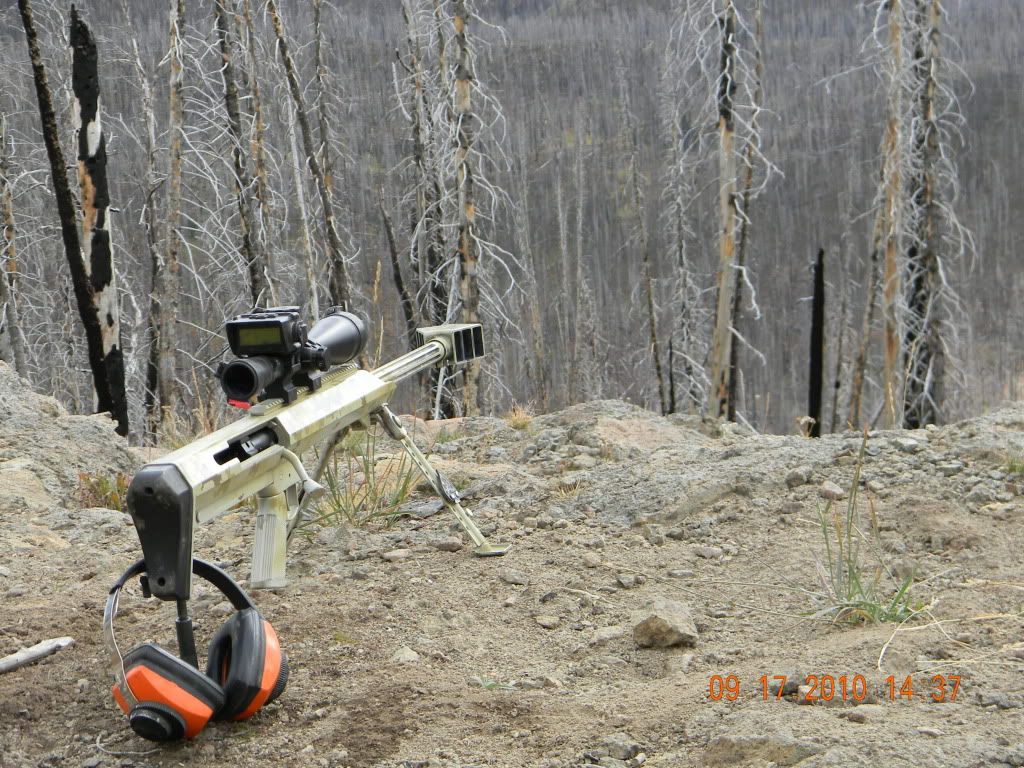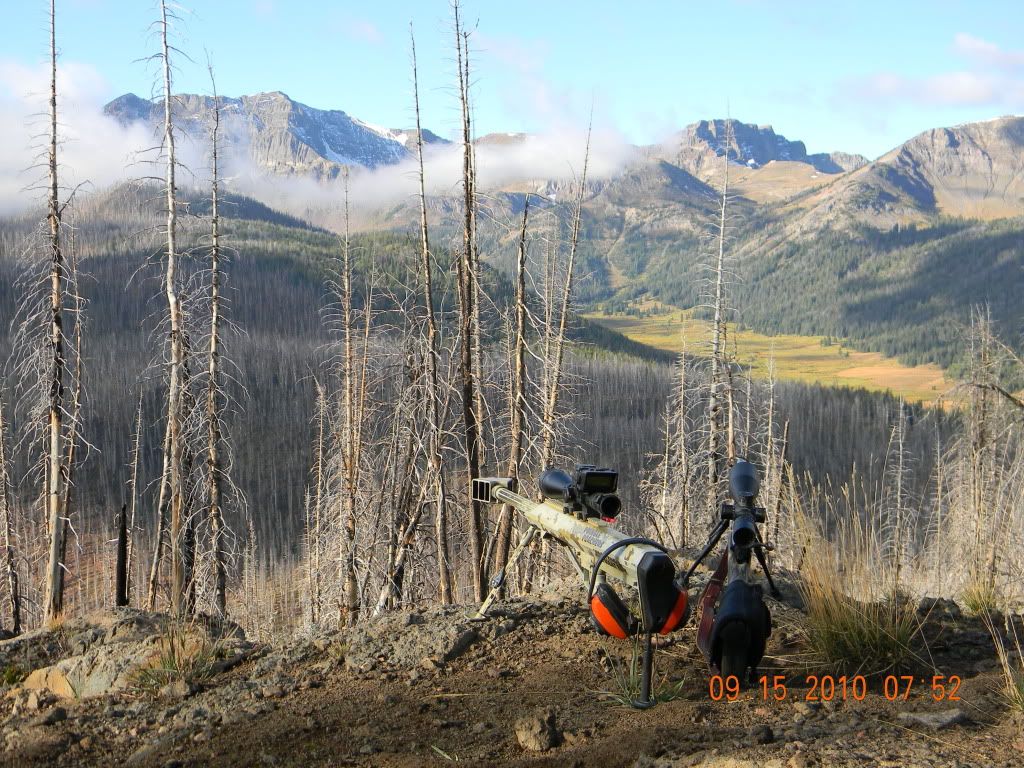 Here is the fifty overlooking the burn area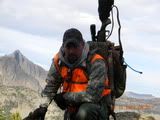 Rucked up with my Eberlestock pack and the Remmington 775 30.06 heading up the next ridge where I ended up dropping my bull. (another 1000 feet, from 9000ft up to 10,000 where we found our satelite bull)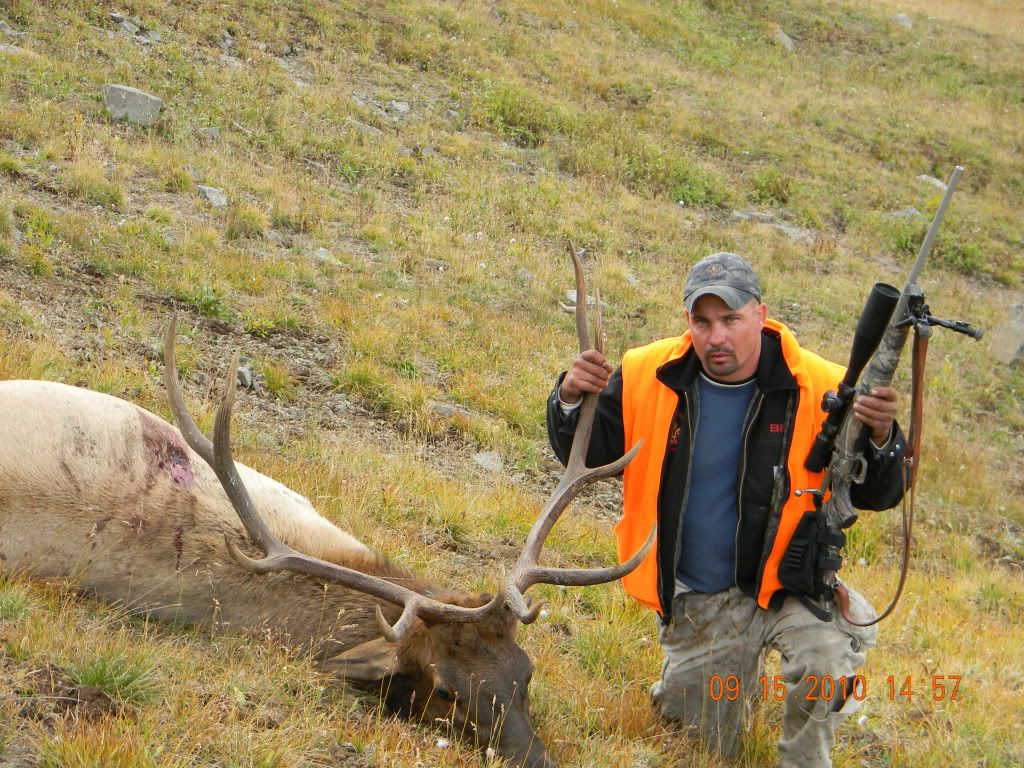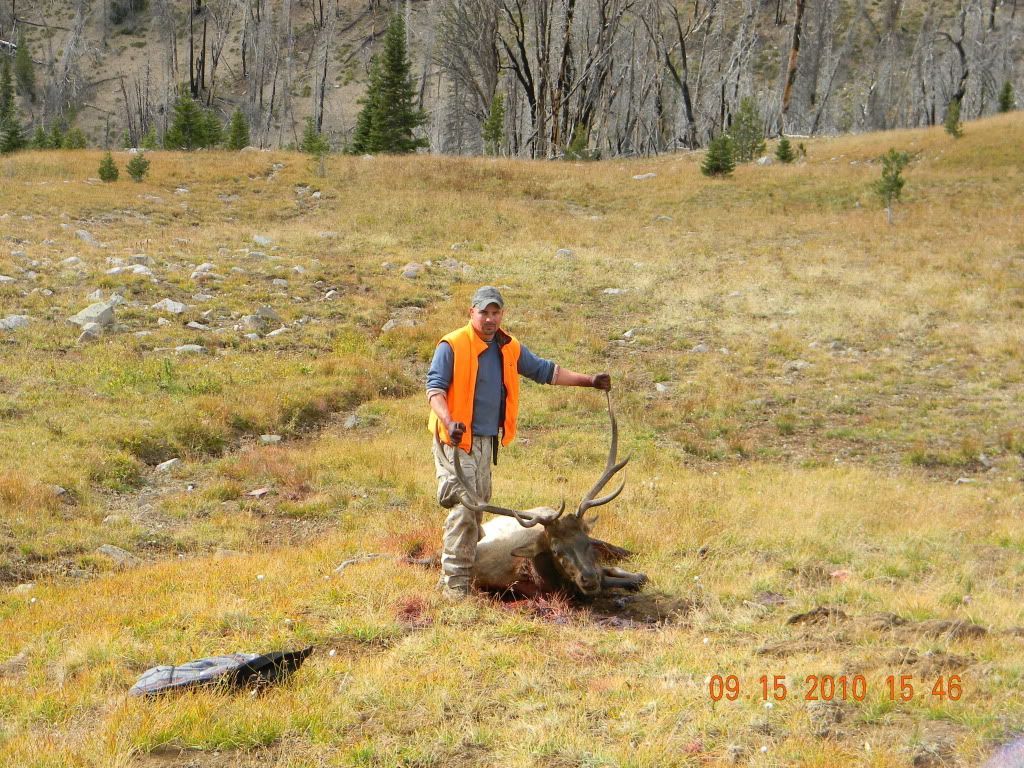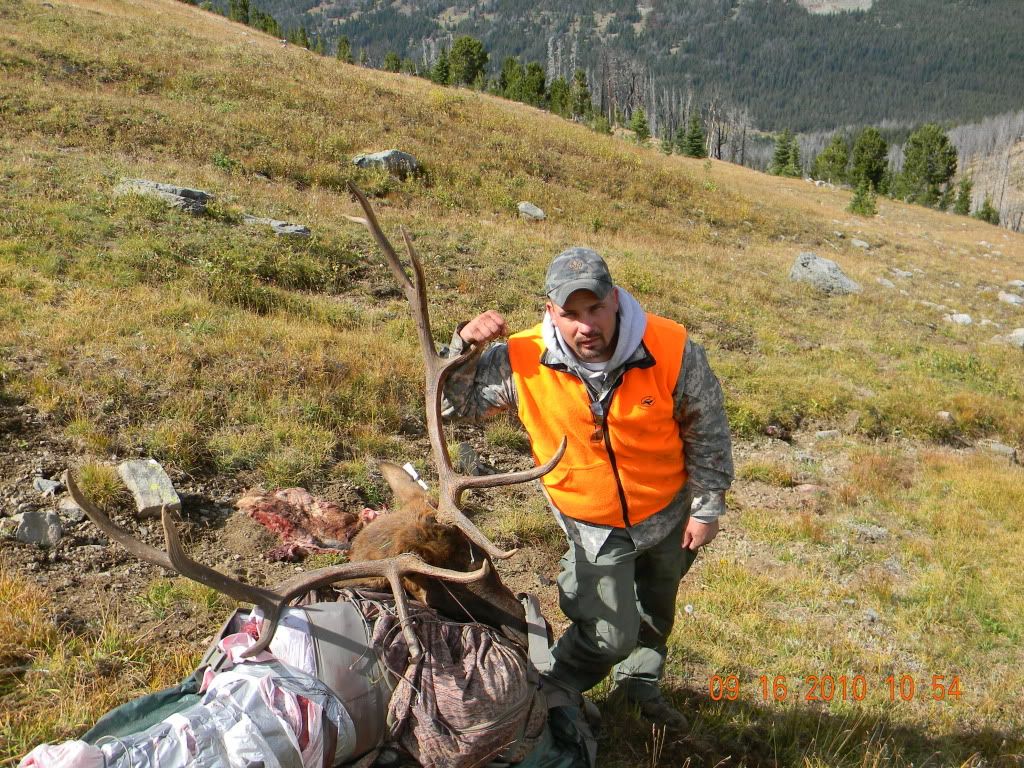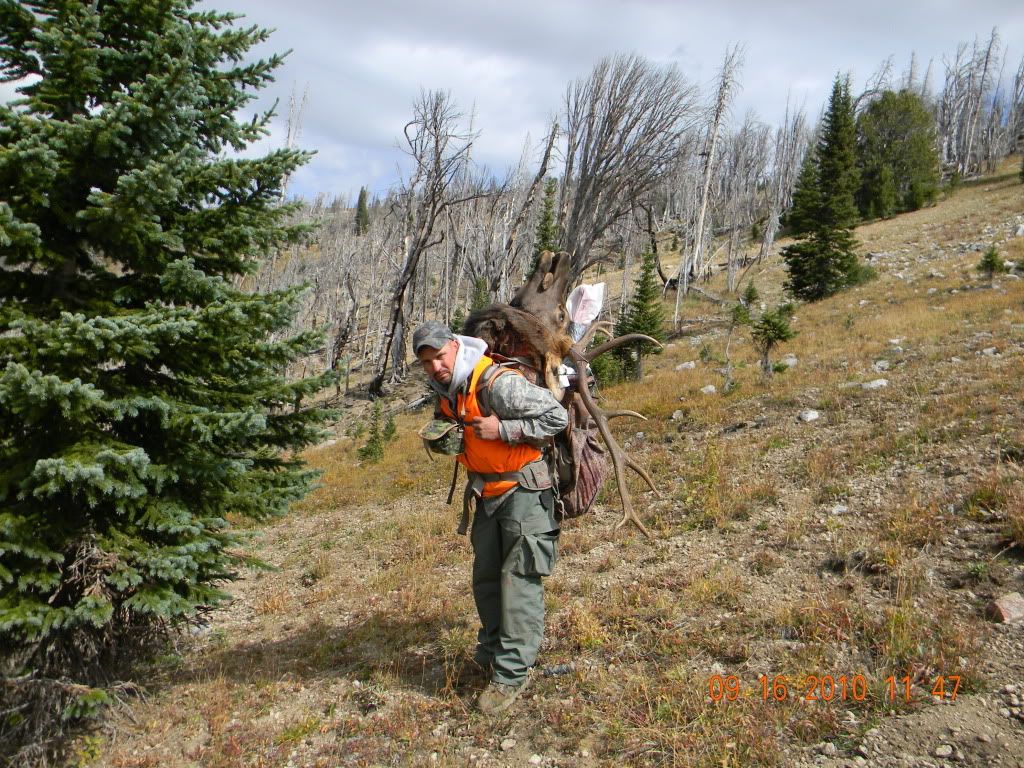 Me posing with my bull...we initially spotted him 1200 yards out, my buddy bugled him in (we did the early season rifle hunt in the Absaroka Beartooth wilderness area, one of the few areas in Montana where you can hunt elk with a rifle during the rut) He stopped the last time broadside at 300 yards to tear up some pine trees with his antlers...that was his last move, got him high behind the shoulder....hit a rib and punctured both lungs.....it was a beautiful thing!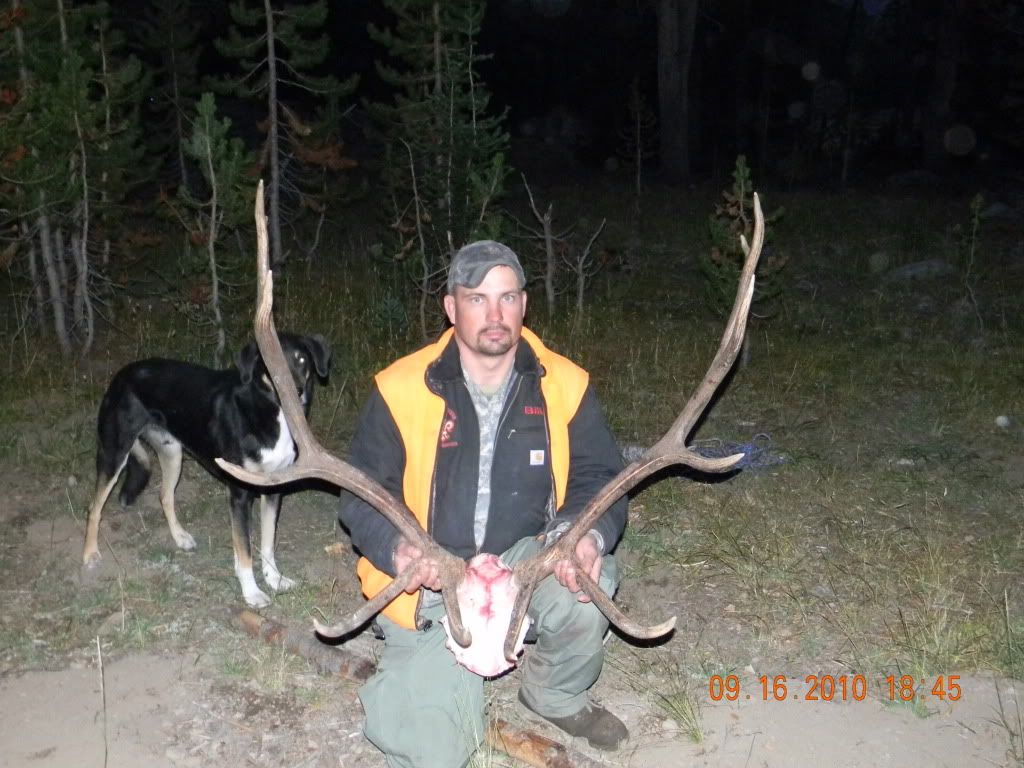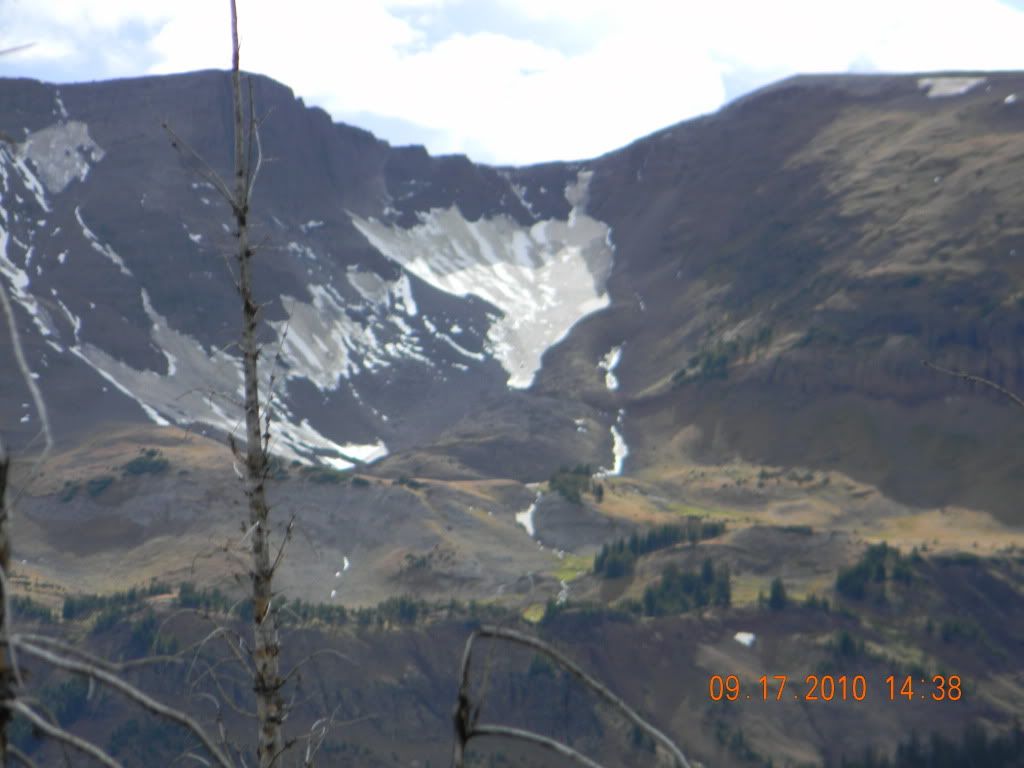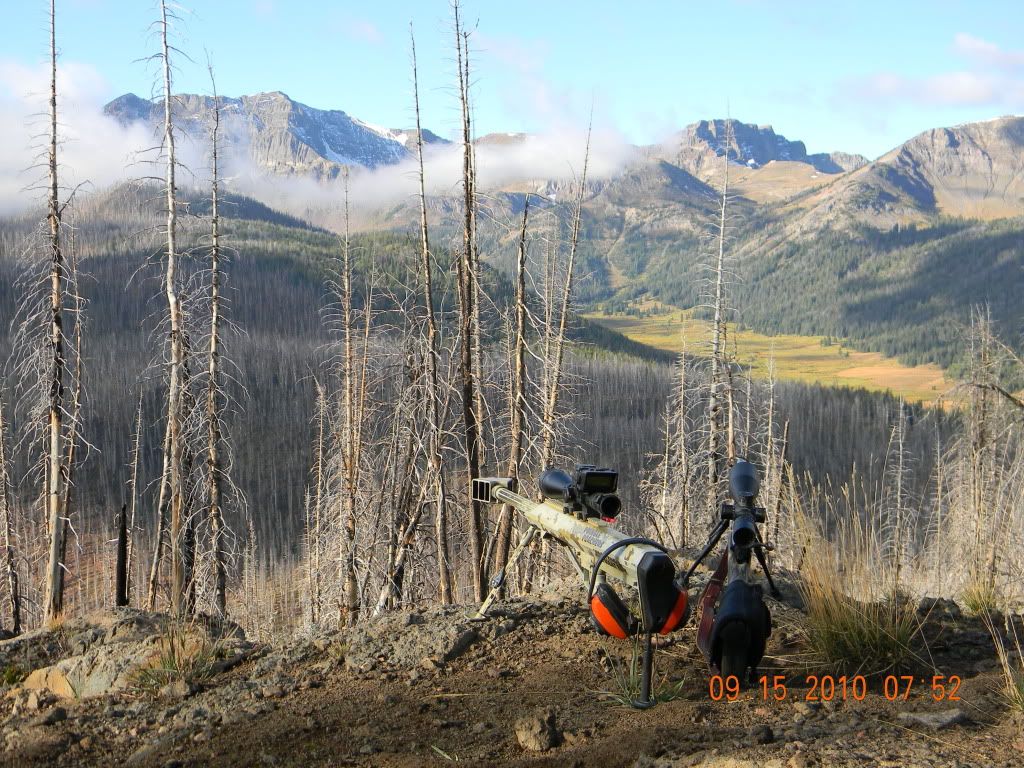 Beautiful country....slow hunting last year, that was the ONLY elk that we saw on our trip, it is just north of yellowstone park and the wolves are putting a hurtn on the elk numbers, this was by no means the baddest bull ever taken, but I was very happy, he is the best one I have had the privelige of taking and literally the only elk we saw on our trip, we were in there for a week and hunted hard. We did a drop camp with Absaroka Beartooth Outfitters...they gave us a ride in, ride out and game retrieval...the base price was $500 ea. and I tipped the guy who packed the elk out for us...all in all a very affordable way for a guy to get access to that type of area...you have to provide all your own gear, but I would highly reccommend it, even though the elk numbers are not great, it was worth it just to spend a week in that beautiful country! Bagging the elk was icing on the cake!