Discussion Starter
·
#1
·
Yesterday was my last practice session with the 3.5x15x50mm Nightforce. I'm going to get some rings and set it up it up on the Savage Mk II .22 trainer. I'm very excited about the US Optics SN-3 T-Pal.
First impressions are excellent! It wasn't until I started shooting matches out of state that I realized how badly I wanted FFP. SFP gets things done and I've been making it work for a long time now but I've ran into many scenarios during different stages during different matches where FFP is the ticket.
After shooting yesterday I left the desert and headed to the FedEx hub in Henderson and was able to intercept my package before it was going to be held at a FedEx location near the house.
I got the rifle zeroed and the EREK knob set up today at the Clark County Shooting Park. I brought the Nightforce with me to compare them side by side. I thought the NF would have a brightness and clarity edge with the larger objective and lower magnification. The USO was actually brighter and clearer with the 44mm objective. The internal ACD is pretty sweet and I love having it in the bottom of my sight picture as opposed to having it mounted to the picitanny rail.
The digital illumination controls are nice and I'm looking forward to giving it a go during one of our night shoots. If you already have a USO you are able to send it out and have the illumination knob switched to the digital controls if you like. You can also have the internal ACD installed.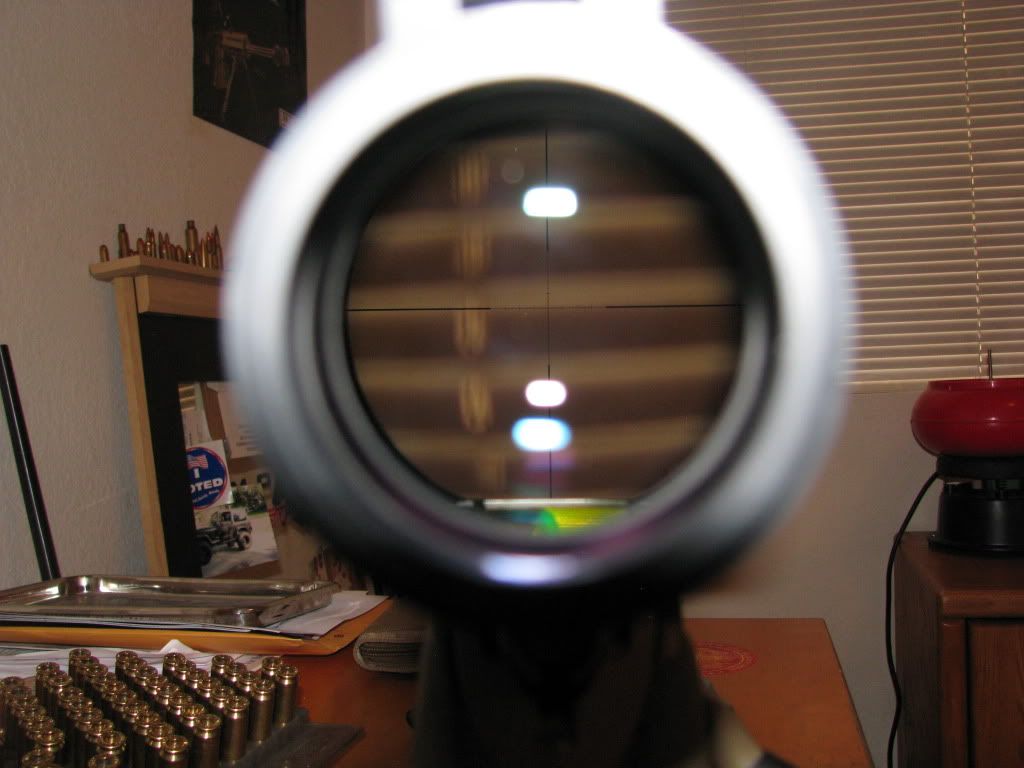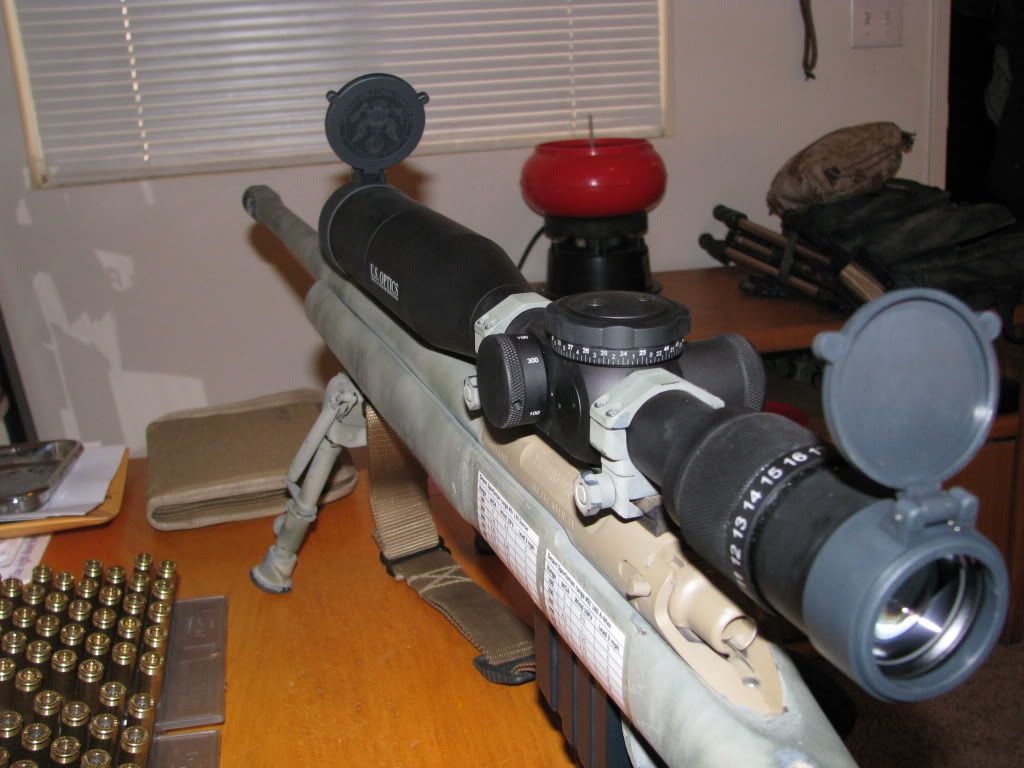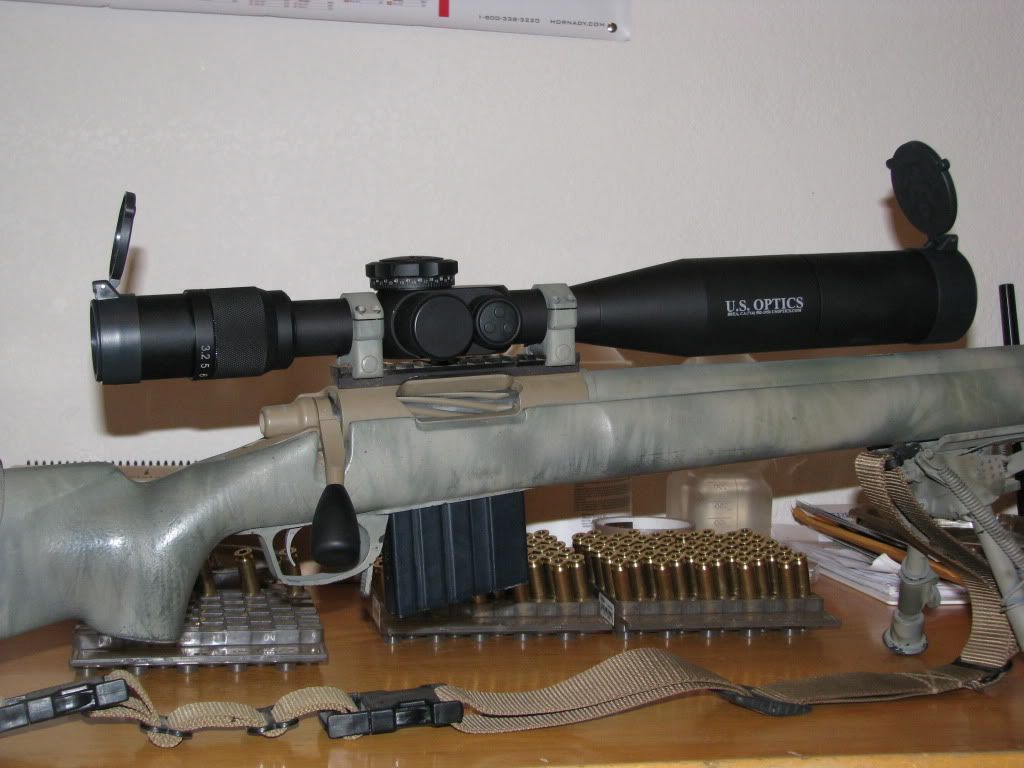 I'll try and get my .22 set up this week, I'm looking forward to burning up some .22 LR rounds.